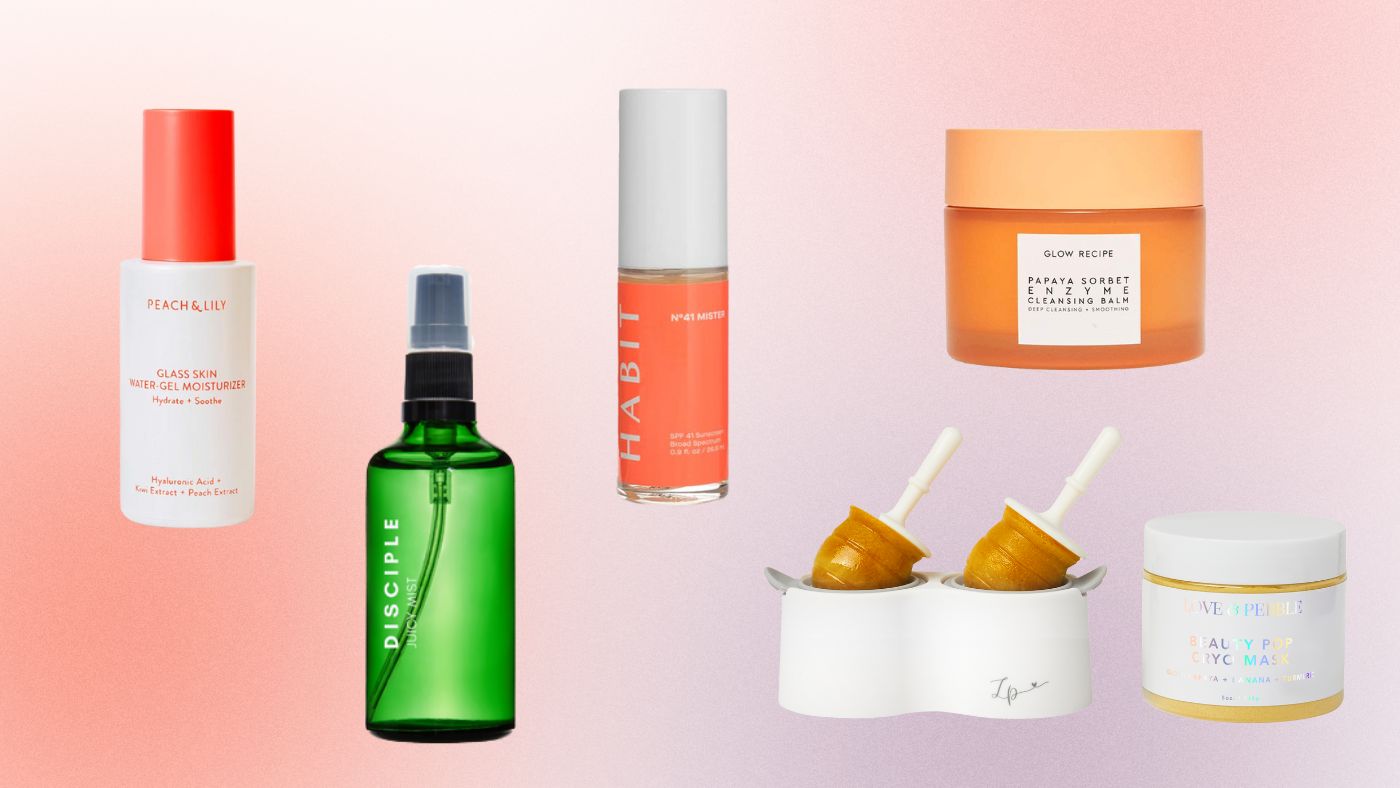 5 Beauty Essentials You Need to Pack for Your Next Vacation
 Summer is here, and that means it's time to break out the sunscreen, sunglasses, and of course – skincare products! Here's a list of the top 5 products for summer vacation that we can't live without right now. 
Face Cleanser: Don't forget to double cleanse at night to remove all the vacation SPF, makeup, and excess oil that can clog your pores and lead to breakouts. So make sure to pack your favorite oil cleanser and double cleanse every night. A cleansing balm is a great option for those who are looking for a solid cleansing product that won't spill or leak in their suitcase.
Face Mist: A face mist is the perfect travel companion for anyone looking to keep their skin hydrated and refreshed. Face mists come in handy on planes, where the dry air can cause dehydration or irritation. Mists boost your skin's moisture levels and soothe your skin. And let's be honest, who doesn't love feeling like they're at a spa while they're sitting in coach? Just remember to spray it on your face, not your seatmate :)
Sunscreen: Choose a sunscreen with at least SPF 30 and reapply every two hours, or more often if you're sweating or swimming. Pack a bronzer, setting spray, body oil and lip balm with SPF. We love a multi-tasking product! A bronzer can help you achieve that sun-kissed look, while a setting spray will help keep your makeup in place.
Beauty Pops: Our Beauty Pops face mask kit are perfect for reducing puffiness, increasing circulation, and taking down redness for those mornings after a long night out and late night snacking. And they're great at exfoliating dull skin and deep cleaning clogged pores. They're super easy to use – just pop them in the freezer and apply them to your face whenever you need a pick-me-up.
Good Moisturizer: There's nothing quite like the feeling of getting off a plane after a long flight and finally being able to breathe again. But while you may be breathing a sigh of relief, your skin is probably not faring so well. Recycled cabin air is incredibly drying, and even if you have oily skin, you'll need to give it a boost of hydration after a flight. A good moisturizer will help lock in moisture and provide a barrier against the elements, keeping your skin soft and supple all vacation long.
Take Away
We understand how the summer heat can be brutal – searing temperatures and relentless sun can take a toll on your skin and hair. But don't let the weather ruin your beauty routine! Pack these summer beauty essentials in your suitcase, and you'll be sure to look and feel your best all season long as you enjoy those al fresco meals, beach days and pool parties.
Enjoy your vacation! We can't wait to see your glowing skin when you return.