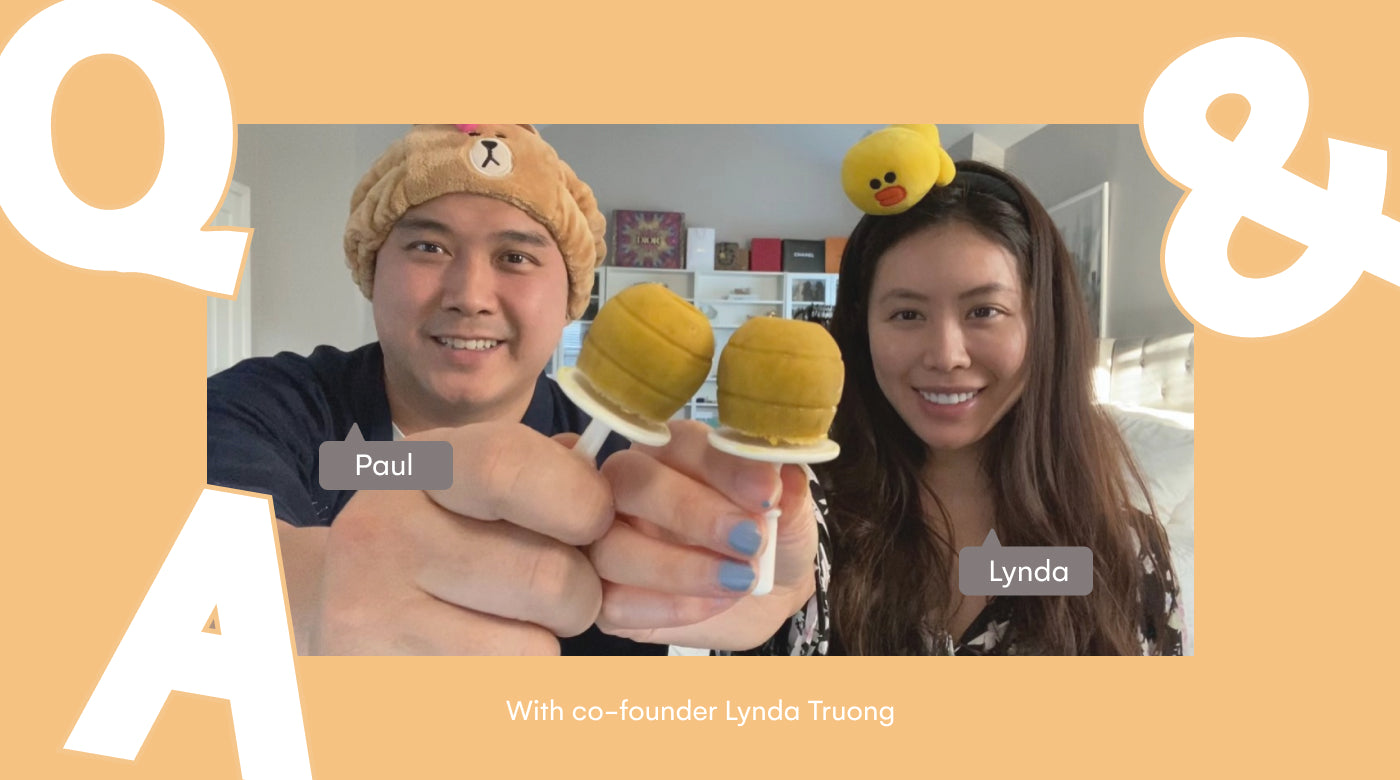 Get To Know Love & Pebble Founder Lynda Truong
Founder Lynda Truong shares the journey of Love & Pebble and what we can expect in the future from the brand.
What motivated you to start Love & Pebble?
Prior to meeting Paul, my husband/co founder, I had a local boutique selling clothes and handbags and Paul was the pharmacist for Delta's headquarters. We would always talk about starting a business together and with my love for skincare, we launched our company in 2018. We both realized that this was something that we wanted to really pursue because we wanted to build something together. I had acne as a teenager and I knew what it could do to someone's self esteem so most of our products have always been inspired by my skin journey. We wanted to create products that made a difference and helped people while also having time with family. Giving back to charity was also very important to us from the beginning and with Love & Pebble it gave us the means to do more.

What was it like being on Shark Tank?
We were full of adrenaline. We have always watched the show on TV so seeing the judges in real life was so surreal! When we were filming, the producers told us that once the cameras were rolling, that there were no do-overs - that made us even more nervous! What if we said something wrong, how will they portray us on the show, what if we forgot our pitch or not know our numbers... There were a million things going through our heads and it lasted a lot longer than we expected. The Sharks would talk over one another and it was just rapid fire questions. Overall, the sharks were really nice and supportive and we learned a lot from the experience.
What advice do you have for someone wanting to start business?
Just get started. You will learn along the way. There are tons of resources available to help you get to where you want to be. Google has been my best friend as well as connecting with other entrepreneurs.
What's it like working with your husband?
It is a lot of fun but it does have some challenges. Paul is more of the risk taker and I am more conservative when making decisions so we really balance each other out. We had to learn how to separate business from family/marriage. Business is secondary to our relationship. When working with your spouse, it is really important to learn how to communicate, which means more listening. Oftentimes we want to get our point across or really feel strongly about something but it's important to listen and maintain respect for one another and our thoughts/ideas.

How has it been juggling business and motherhood?
It is definitely not easy. Taking care of a baby is a full time job. I felt really overwhelmed at first with all of the duties of taking care of a newborn. I didn't really get to have a true maternity leave because we had a business to run, but I also wanted to make sure I was present with my daughter Miko and giving her the best care. As a new mom, there's postpartum recovery, lack of sleep, exhaustion, but also constantly worrying about your newborn. Was I feeding her enough? Is she getting enough naps? I think the key is letting go of needing everything to be "perfect" and understanding that everything will be just fine. I am still trying to find that balance and I am really grateful for Paul as a husband and business partner because he helped out a lot.
What was the process like developing Beauty Pops? What was your biggest hurdle?
It took us two years to develop our Beauty Pops because it was so unique that there was no other benchmark on the market that I could go off of. From designing the ice tray to the formula, it was really hard finding a manufacturer that aligned with our vision. We wanted to keep our Beauty Pops as natural as possible. It was hard finding a manufacturer that would work with natural fruit powders. Most wanted to use synthetic ingredients in our masks. But we stuck to our vision!

What's next for Love & Pebble?
We are introducing more flavors of Beauty Pops and really excited to be launching more skincare products inspired by super-fruits and science-backed active ingredients.