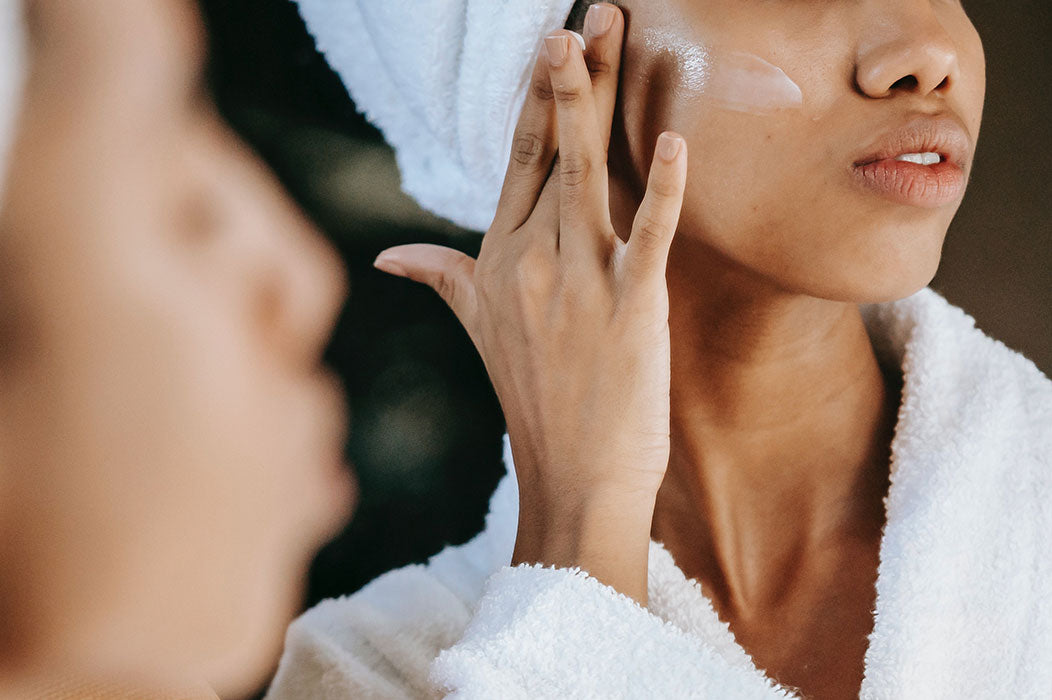 How Important is Skincare?
It's one of those things that you've probably heard all of your life: take care of your skin. Your skin care routine might have ten steps every morning and every night, or you might wash your face with a bar of soap and call it a day. Your skin care routine likely affects you more than you might think, and it just might be time to give your skin a little extra love.
So, Just How Important is Skin Care?
The short answer? It's important. Or we wouldn't be talking about it! 
Your skin is essential to your overall health - remember, it's the largest organ that you have. Your skin is shedding cells constantly. If your skin is constantly taking care of itself, shouldn't you take care of it? Here's why skin care is so necessary.
You can slow the effects of aging. In your 20's and 30's, you probably don't worry too much about the elasticity of your skin or the signs of aging. But in the future, you'll thank yourself for cleansing, exfoliating, and using sunscreen, because you're boosting the strength of your skin for later.
You'll help prevent acne. Preventing skin problems is much easier than fixing them. While acne is often unavoidable, taking the time to do proper skin care helps keep your skin clean, fighting against skin issues that can occur as a result of neglect, like discoloration or acne scars.
You can fight infection. Not only just for your face, your skin is the first line of defense against infection in your body. Keeping your skin moisturized and healthy protects you against the outside world.
Your skin needs nourishment. You can feed your skin good things just like you can feed the rest of your body. When you use natural ingredients on your skin, you're strengthening the lipids, avoiding dehydration, and regenerating skin cells.
Your confidence will shine through. When your skin is glowing, you're glowing. And that's what we love to see.
Unnatural vs. Natural Skin Care
Doing the right kind of skin care is just as important as having a skin care routine in the first place. That's why you need a natural skin care routine.
What does natural skin care actually mean? The most important thing you can do with any product that you're considering applying to your skin is check the label. If you see words that you can't pronounce, it's likely a product that's full of harsh ingredients that you wouldn't want to apply to your body. If you're not convinced, consider this fact: the skin can absorb as much as five to six times its own weight in whatever you've applied to it.
While there are many ingredients that you should look out for, here's a quick list of the dirty dozen. If you see these chemicals in your skin care ingredients, you'll know not to buy them:
BHA and BHT, Coal tar dyes, DEA-related ingredients, Dibutyl phthalate, Formaldehyde-releasing preservatives, Parabens, Parfum or fragrance, PEG compounds, Petrolatum, Siloxanes, Sodium laureth sulfate, and Triclosan.
On the other hand, you'll be able to spot when you've found a natural skin care product, because it will likely contain whole ingredients like fruit extracts, vitamins, clays, natural oils, and other things that you can, in fact, pronounce.
Natural products have a lower environmental impact than synthetic ones, and are made with sustainable ingredients. Because they're naturally made, you won't run into irritant skin reactions like acne flare-ups or skin rashes that are commonly caused by concentrated chemicals. Artificial fragrances are also often a cause of these skin problems, often used to mask the smells of the chemicals themselves. And, perhaps most importantly, with natural skin care, you're not facing any internal side effects like lead, mercury, triclosan, or formaldehyde absorption.
How to Nail Down Your Skin Care Routine
So, now that you know you want a natural skin care routine, what exactly should you be putting in your cabinet? The items that make up a healthy skin care routine are all dependent on your own skin and skin sensitivities, but here's a good starting point.
Skin Cleanser
Use a gentle cleanser that's not just the bar of soap that you have in your bathroom - it should be made specifically for the face. The type of cleanser you use will depend if you have oily, dry, or combination skin. But remember - check the label!
Hyaluronic Acid Serum
A powerful addition to your skin care routine, serums can boost your regimen with retinol, antioxidants, and a whole number of ingredients that help support skin health. 
Moisturizer for Sensitive Skin
Everyone needs a good moisturizer to lock in hydration to the skin. The same goes for moisturizers as does for cleanser - it might take a little trial and error to find out which is right for your skin. Make sure it's specifically formulated for the face.
Skin Exfoliation
You don't need to exfoliate every day, but once a week, getting rid of the dry skin that's built up on your face will help to increase cell turnover. Choose a gentle exfoliating rub to remove flaky skin.
Derma Roller for Healthy Skin
In order to allow serum to penetrate more deeply into your skin, consider adding a derma roller to your skin care routine. Regularly using a derma roller can help promote healing of acne scars and uneven skin as well.
Sunscreen and Skin Protection
This is arguably the most important step in all of skin care. If you're going to skip everything else, don't skip your sunscreen. Again, make sure your sunscreen is made only for your face, or it might clog your pores. Wearing sun screen every day will help prevent sun damage, wrinkles, and uneven skin tone.
At
Love & Pebble
, your skin is important to us. No matter who you choose for your skin care routine products, we encourage you to use natural, environmentally friendly products that will get you glowing from the inside out. We'd love for you to be a part of our Love & Pebble family.