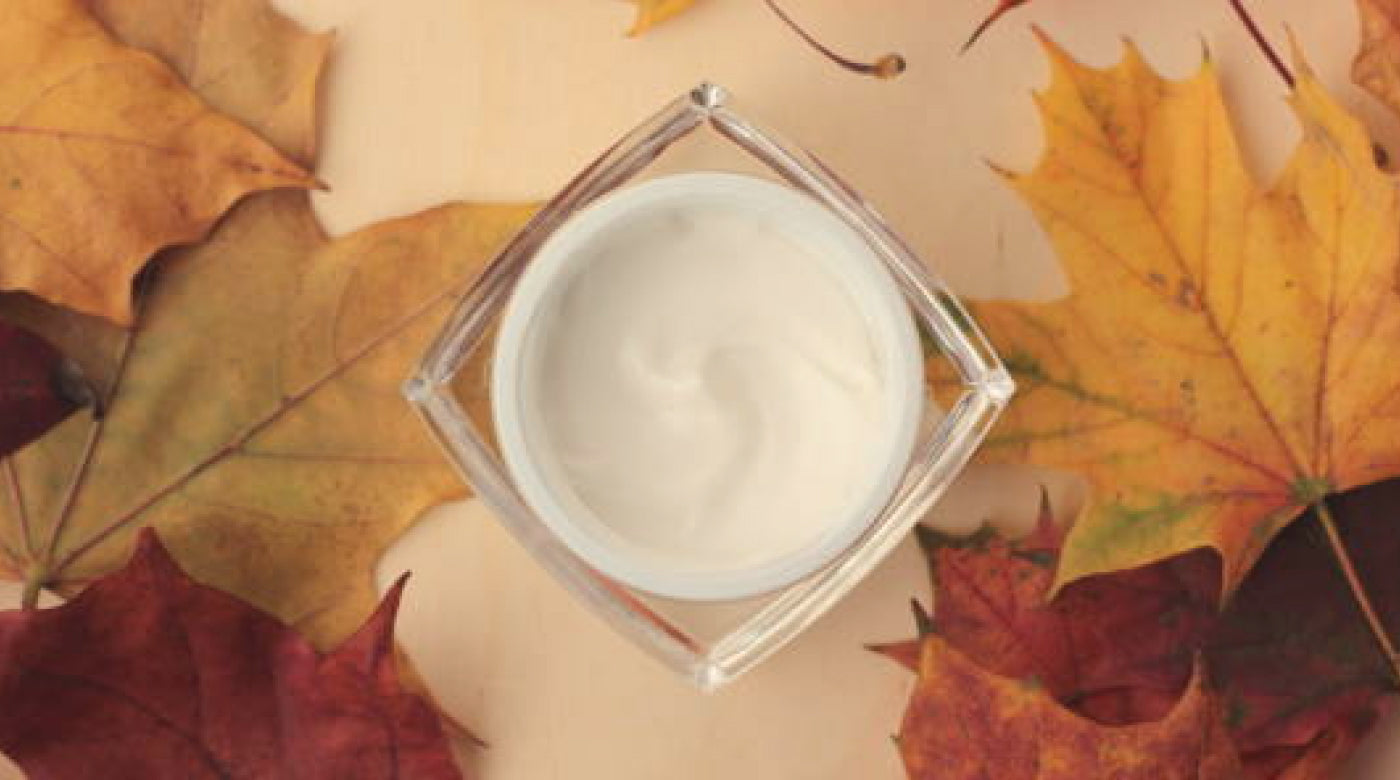 How To Transition Your Skincare From Summer To Fall
If you're dealing with cooler temps and drier air, here are 4 changes you need to be making with your skincare routine.
1. Change up your cleanser 
Those foaming and gel-based face washes are great for fighting the humidity and excess oil during the summer months. But it's best to switch to a creamy or more hydrating cleanser to keep skin moisturized. Hold off on the cleansers with acids and other irritants while your skin is in a more fragile, dry state.
2. Opt for thicker moisturizer
Go for a heavier cream with ceramides to support your skin barrier and prevent dehydration. Ceramides are fats and lipids and can be thought of as the glue that keeps our skin cells together to keep our skin barrier healthy and protect against environmental damage.
3. Add a Hydrating Serum
You're probably seeing a trend here. We want to lock in moisture! And a step you can add to boost your skin's moisture level is adding a serum that contains hydrating ingredients like hyaluronic acid and glycerin. 
4. Use Gentle Exfoliators
Many exfoliators are too harsh to use on skin that's already experiencing sensitivity during autumn. Consider switching from your stronger AHAs, BHAs, and retinoids to PHAs, bakuchiol, and azelaic acid. PHAs are like cousins of AHAs and BHAs but because of their larger molecular structure, PHAs don't penetrate as deeply into the skin. Which makes them less irritating. Don't forget that our Beauty Pops contain natural papaya enzymes that gently exfoliate dead skin and dissolve sebum. It's a great exfoliator for all seasons.
These are general guidelines, and there are exceptions since everyone's skin is different. For example, people with oily and acne-prone skin may find it ideal to stick to lightweight moisturizer throughout the year. Some people do great with continuing with their summer exfoliating routine. Whatever you do, regularly check in with your skin for changes, such as irritation and clogged pores, and adjust your routine accordingly.