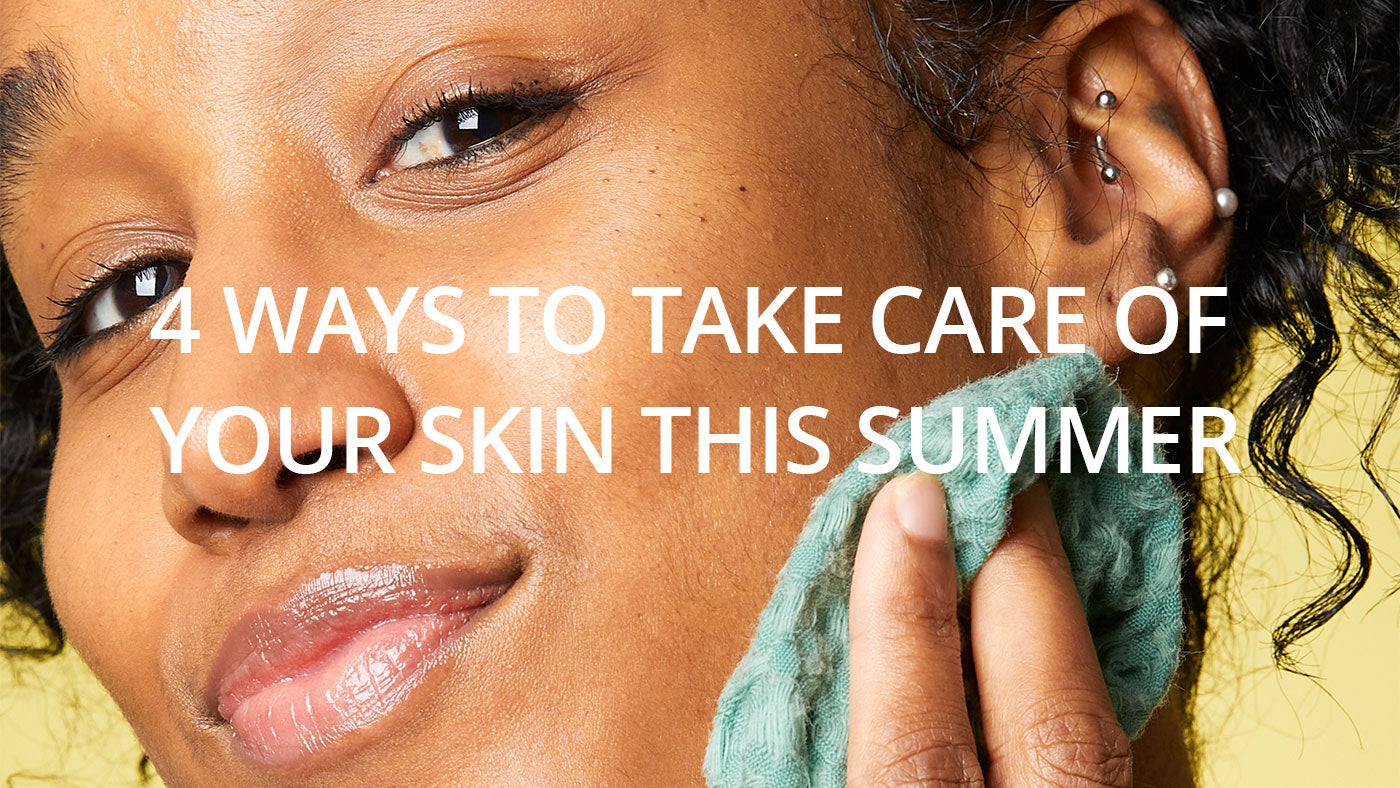 4 Changes to Make in Your Summer Skincare Routine
Along with tank tops and pool parties, summer time brings higher levels of humidity, oil, sweat, and UV exposure. This calls for some important adjustments to your skincare routine. 
Cleanse thoroughly: Put on that cute headband and wash your face up into your hairline where sweat and oil can collect. This can prevent breakouts from developing along the hairline and outer parts of your face.
Lighten your moisturizer: Put away that rich cream and opt for a lighter hyaluronic acid-based moisturizer that keeps skin hydrated without feeling heavy. 
Exfoliate regularly: Although you're not dealing with dry, dead winter skin, you may actually need to increase the frequency of exfoliating due to clogged pores. The mixture of sweat, makeup, oil, and sunscreen causes build-up. One to three times a week with our Beauty Pops is ideal. The natural papaya enzymes in the mask gently refines pores. Make sure you wear SPF since exfoliating can leave skin more sensitive to the sun.
Change your sunscreen: You should wear broad-spectrum sunscreen with at least 30 SPF throughout the year, but consider sweat-resistant/water-resistant SPF for those active outdoor days. Reapply frequently when you're sweating and immediately after swimming. 
Reminder: don't forget to stay hydrated. The combination of summer heat and air conditioning can dry out your skin, and you lose fluids from sweating. Try to drink 2.5 liters of water and consume fruits and veggies high in water content.